WORLDS LARGEST COMPETITION

The world's largest motorcycle builder competition features more than 400 motorcycles and the talents of dozens of local builders at each tour stop. Elite-level, custom motorcycle creations compete for cash and product prizes.

CHICAGO- $50,000 - At our Chicago stop we will host the Championship Round of the J&P Cycles Ultimate Builder Custom Bike Show, and both professional and amateur builders from throughout the US will compete for cash and product valued at $50,000, the largest prize of any competition in the United States.
$100,000 - Get Yours - All told, the J&P Cycles UBCBS will award over $100,000 in cash and product prizes during the 2016 IMS Tour. Classes include Freestyle, Modified Harley, Modified Custom and Modified Street.

Click here to enter your custom sled...
Bike Show Results
Last year Cleveland … [Read More...]
Bike Profile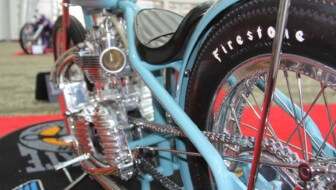 Aaron Egging takes … [Read More...]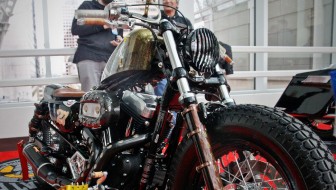 By Bryan Harley … [Read More...]
By MPN Following … [Read More...]
Heatland Hustle … [Read More...]
Interviews
There is a nipple … [See the video...]
Sofi talks custom … [See the video...]
Timothy Scates built … [See the video...]
What do you do when … [See the video...]
Industry News
By K. Randall Ball with photos by Markus … [Read More...]
Keith "Bandit" Ball is the Godfather of the Custom … [Read More...]
Have Cocktail, Will Travel: The Dumptruck … [Read More...]
Former host of "American Thunder" and "Two Wheel … [Read More...]