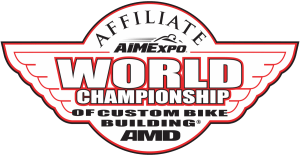 Blue Ridge Run AMD Custom Bike Show Registration Page
Location: Cherokee, NC
Dates: September 7th – 9th, 2018
Contact Nu: 817-312-0380
Select your class. Each submission will be reviewed in order received and we will follow up with an email to confirm your participation.
FreeStyle Class

$100.00Add to cart
Street Class

$30.00Add to cart
Classic Class

$30.00Add to cart
The competition is open to all brands of motorcycles making it a truly International competition.
FREESTYLE CLASS – The principal platform, where builders will be vying for the opportunity to move on to the World Championship is Free Style, which poses absolutely no restrictions on the builder.
STREET CLASS – The Street Class for all 1985 and later customs will also recognize the best EVO.
CLASSIC CLASS – The Classic Class for all 1984 and earlier customs will also recognize the growing popularity of survivors.