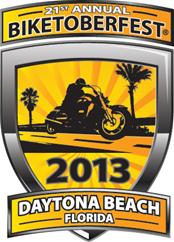 The Sunshine and Blue Sky Update

Reports are coming in from Daytona Beach Biketoberfest that the attendance numbers from the event are still depressed. Traffic has been down since 2004.
The areas in Daytona that are receiving the majority of the rolling traffic are the traditional biker areas on Main Street, Beach Street, Daytona 500 racetrack, Mid-Town in Daytona Beach and Bruce Rossmeyer's Destination Daytona in Ormond Beach.
The Custom Bike Show Kickoff in Daytona
Willie's Tropical Tattoo Old School Chopper Show kicks off the week of custom bike shows and serves as a showcase for good ol' American ingenuity. Bikes with open belt primaries, rattle can paint jobs, jockey shifters, foot clutches, chopped fenders, and pinstripping are the standard instead of the exception.
Sleds that show up at Willie's Chopper Show are known for innovation with builders often reworking old hot rod parts, auto parts or junkyard finds into functional motorcycle components. The type of guys at Willie's show don't often buy billet parts from catalogs, they make their own.
Why Willie's Tropical Tattoo for the largest anti-establishment bike show during Biketoberfest? It has to do with The Horse Backstreet Chopper Magazine, as it has become the home base for the rag. Willie's been slingin' ink for over two decades in Florida.
The Road 2 Smoke Out Premier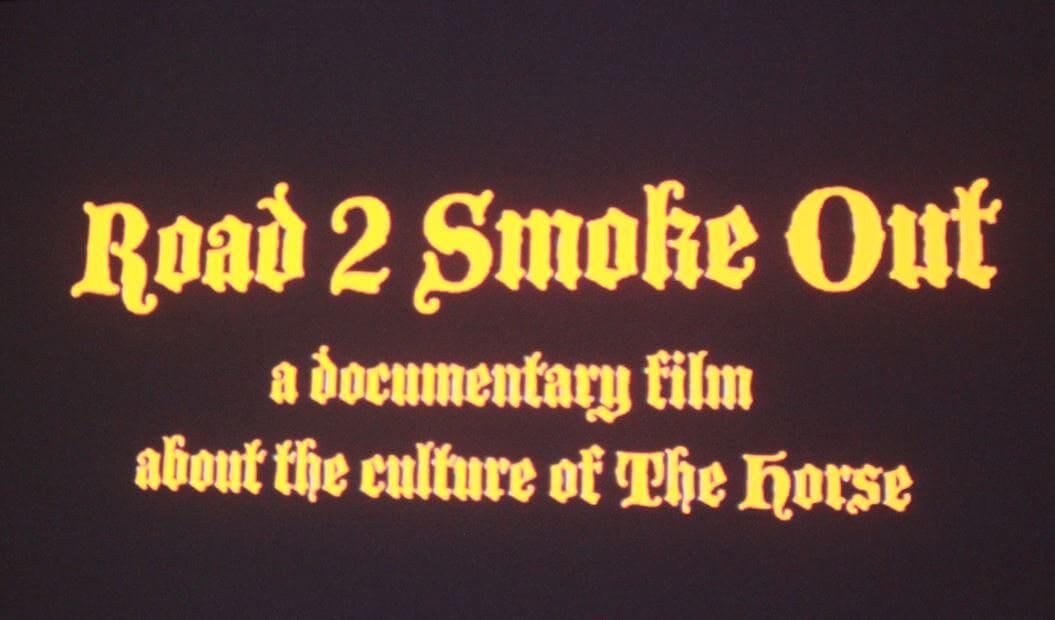 The largest anti-establishment bike show in America is the Smoke Out, which is held annually in Rockingham, NC. Greg "Edge" Scheuer, promoter of the Smoke Out Rally and famed Choppertown producer, Zack Coffman premiered their latest release of "Road 2 Smoke Out: the culture of the Horse".
The film captures the experience of the original garage-built chopper rally and the culture of infamous biker magazine The Horse Backstreet Choppers. The story of real men and women who burn the midnight oil with wrenches in their hands and grease under their fingernails.
Featuring: Amateur Chop Off, Drive-in Bike Show, Old School Drags, The Stampede, The Long Road, Minis, Bean're, George-the-Painter, Jeff "Speed King" Cochran, Hammer, Englishman, Wet T-shirt Contest, Painted Ladies, and a host of chopper crazies!
Comments from the film include… This will make younger guys and gals want to build motorcycles; My mom doesn't get it, she will now; It's hard to explain it, this sez it all!
The film's underling message… "It's about freedom, man. Freedom." – Get a copy now, with a $5 discount.
Hunting for Gear
For the thousands of blue-jeaned and leather-clad bikers that had a few shekels in their pocket and needed to bolster their gear inventory, Bruce Rossmeyer's Destination Daytona had it all. Vendors showcased motorcycle parts ranging from tires to tachometers, saddlebags to straight pipes and wheels to windscreens.
Bikers enjoy walking around with adult beverages at Destination instead of having to sit at the bar. Plus free entertainment… southern rock band Molly Hatchett took the stage for a free concert on Saturday night.
AIMExpo Report
AIMExpo (American International Motorcycle Expo) kicked off in Orlando during Biketoberfest where motorcycle dealers can check out the latest releases from manufacturers and after-market vendors. AIMExpo includes OEMs, distributors, parts & accessories manufacturers, dealers, consumers and the media. Unlike any existing show in the United States, AIMExpo serves the entire industry and is being produced by motorcyclists for motorcyclists. The expo is set like European shows as it opened to consumers Friday afternoon through Sunday.
Larry Little, Vice President & General Manager, Motorcycle Group, commented, "The American International Motorcycle Expo's purpose is to serve as the catalyst to bring together industry, press, dealers and consumers in a single arena that creates a grand stage for motorcycling in the U.S. and North America, and delivers an efficient and energetic market-timed expo platform for B2B and B2C in the motorcycle industry. AIMExpo is the single most important show of its type in the North American market and will have international impact within the motorcycling community.
More on Biketoberfest Attendance
Tourism officials who put on the yearly motorcycle rally say that an unstable economy, new competition and changing demographics have chiseled away at the event's attendance.
"We've seen the drop-off for years," said Jeffrey Hentz, execu­tive director of the Halifax Area Advertising Authority, which owns the Biketoberfest trademark.
Though event organizers in the three cities say several factors are putting pressure on attendance, the most frequently mentioned is competition from new, smaller motorcycle rallies that are siphoning attendees from the larger legacy events.
Charlie St. Clair, executive director of the Laconia Motorcycle Week Association, said that when he got into the motorcycle event business in 1992, there were only about 50 such rallies in the country. Today, there are close to 550.