Bandit, the owner/editor of Bikernet.com, runs an online custom bike magazine and talks about Born Free 9 custom bike show.
Tens of thousands of participants will come together for the Born-Free Motorcycle Show held at the Oak Canyon Ranch. The Born-Free Show is about the love of old motorcycles and like-minded individuals having a good time together and enjoying these bikes of the past.
There is live music, 25 motorcycle builders, AMCA swap meet, and 150 plus vendors.
Born Free is open to all makes and models. This is a family-friendly event for both young and old. Restrictions? No Pets – No Colors – No On-Site Camping – No Coolers
Questions for Bandit & Born Free 9 Update
Tell us about Born Free. What is the current beard per bike ratio?
This is certainly a trend-setting show, what are you seeing in the chopper / bobber realm?
Insider DOPE – Easyriders is up for sale. Any insight on what is happening to the magazine?
Your associated with the Hamsters, Is this a 2% club? Where 2% of the motorcycle community has 5 or more bikes. What do the Hammys do?
Biker Etiquette Questions
My chick doesn't like motorcycles. Her parents don't either. Neither do mine… any suggestions?
I like the look of big twin Indians. Do they handle better than Harley's touring bikes?
I patronize an independent shop. Should I tip the mechanic?
PODCAST SPONSOR – Atomic Bob and his Atomic Dice Studio Arts – Taking Monsters and Aliens to the next level of existence… ONE Monster at a time.
Updates:
• http://digitalbiker.podbean.com/
• https://custombikeshows.com/blog/category/builder-interview/motorcycle-sin-central-pod-e/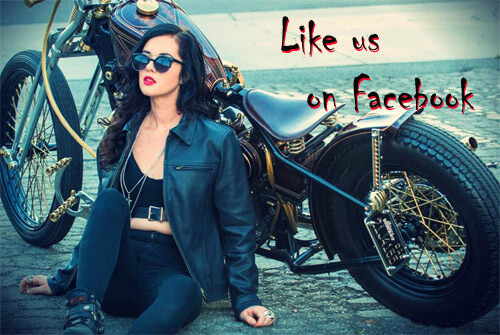 Like us on Facebook.