Interview with Biker Bob Kay
Pat Jansen interviews Bob Kay about:
Jesse James
Kustom Kulture Artisan Show
Marital advice
And how to tell a Bro "Get the f*$%K off my bike". All on the Pod-E Podcast.
In additon, update on Pat's Royal Enfied… spoiler alert "It's ready for paint"
PODCAST SPONSOR – Kustom Kulture Artisan Show Series at the ROT Rally and Cherokee Blue ridge Run.
Questions for Bob Kay on Sin-Central Pod-E
You knew Jesse James before he was Jesse James. You have a killer chopper he built. Tell us what it is and how that came together.
We are seeing a lot of old-school type of events. Will the love, drugs and the clothes optional attire at Woodstock that you attended come back in style before the end of the decade?
Biker Etiquette Questions for Bob Kay on Sin-Central Pod-E
T-bag Lovegood — I have a friend that rides it like he stole it. How do you tell your dumbass friends that they can ride your shitty bikes, but not your good ones?
I got married two weeks ago. How about a couple quick words of advice to make sure my wife and I don't shit the (same) bed.
PODCAST SPONSOR – Atomic Bob and his Atomic Dice Studio Arts – Taking Monsters and Aliens to the next level of existence… ONE Monster at a time.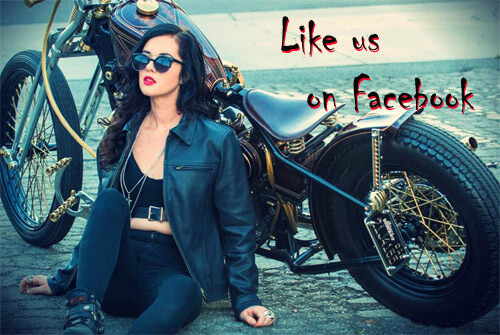 Like us on Facebook.