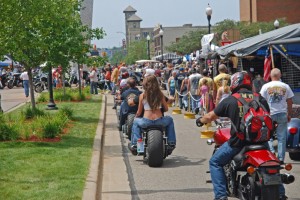 Saturday's Load-In @ Hot Rod Harley-Davidson
Load-in is on Saturday in the parking lot of Hot Rod Harley-Davidson on the backside off Pine & Western streets.
THE WINNING MOD HARLEY
The winner of the MOD Harley class receives a complementary entry into the AMD Invitational Custom Bike Show at the Milwaukee Rally during the Harley-Davidson 110th celebration.
4 PAYING CLASSES
The Muskegon Bike Time Extreme Custom Bike Show is awarding $4,000 in cash prizes. In addition, we have product awards from Rocking K Leathers, Avon Tires, Ridewright Wheels and HelmetLok. The four paying classes include:
  FreeStyle
  MOD Harley
 Radical Bagger
  Retro MOD
Click here to register your bike.