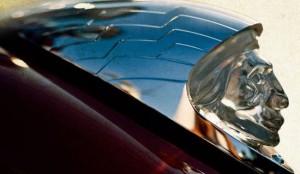 Publish Date: Jun 24, 2013
MEDINA, Minn. – The 2014 Indian Chief will make its grand entrance at the 73rd annual Sturgis Motorcycle Rally with a public reveal party Aug. 3 at the Sturgis Motorcycle Museum.
The free 8 p.m. event centered on the unveiling of the 2014 Indian Chief will feature live music, celebrity appearances including Mike Wolfe of History's "American Pickers" TV show, interviews with Indian Motorcycle team members, a multimedia tribute to Indian Motorcycle's history and more.
"The Sturgis Rally was started in 1936 by the local Indian Motorcycle club, the Jackpine Gypsies, and has grown to become the world's largest motorcycle rally, drawing riders from across the globe. We found it fitting to unveil the new Indian Motorcycle at Sturgis given its heritage at this signature motorcycle event," said vice president of Polaris Motorcycles Steve Menneto. "Our team has put their hearts and souls into the design and development of the 2014 Indian Chief. Sturgis is the perfect place to unveil the next generation of Indian motorcycles and share the message that choice in American motorcycling is finally here in the form of the stunning new Indian Chief."
Legacy Indian Motorcycles Products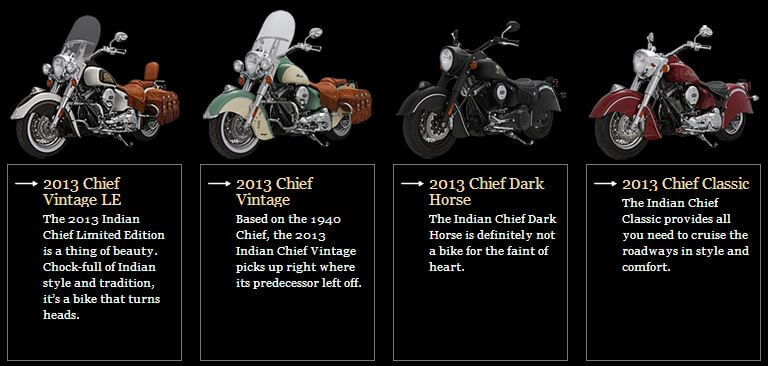 The company also announced a weeklong schedule of events designed to introduce riders to the new Indian Chief. The full schedule of activities including displays, demo rides and parties is available at the official Indian Motorcycle website www.indianmotorcycle.com.
Rally events include a display from 9 a.m. to 6 p.m. daily at 2nd and Lazelle streets in downtown Sturgis. The Indian Motorcycle Experience at Lazelle Street will include product demonstrations, display bikes, apparel sales and accessory displays. The exhibit will also feature an array of heritage Indian motorcycles including vintage Chief models, the world famous "Munro Special" and the recently unveiled tribute "Spirit of Munro" custom streamliner.
Indian Motorcycles Licensed Products
Licensed motorcyclists at Sturgis are invited to be among the first in the world to ride the new Chief. Demos will be offered daily from 9 a.m. to 6 p.m. Aug. 4 through 10. Demo rides are available at the Indian Motorcycle Hospitality venue just off Hwy I-90 at Exit 30. Riders must be 18 years of age and must provide proof of endorsement along with a helmet and appropriate riding attire.
Indian Motorcycles Party @ Buffalo Chip
Indian Motorcycle will host a party Aug. 9 at the Buffalo Chip. In addition to reggae rock fusion band Sublime with Rome performing live on the Chip's main stage, Indian Motorcycle will feature a display of vintage and antique Indian motorcycles, special promotions and appearances.