Stinsman's motor, called a Shovester, features a Shovelhead top and Sportster bottom. 500 hours in machine work went into the mil. It's an interpretation of the 70's era drag bike. George clipped the tranny and installed a Baker 6. A slick for the rear tire and a custom Chaos Chopper front wheel gives it a down and dirty look. He took home a check for $2,000.
George Stinsman of Chaos Cycle is a well known face in the industry, always having a passion for taking things apart and rebuilding them. After working for Unique Performance restoring some of the most beautiful muscle cars in the country, modifying and building all kinds of motorcycles for over a decade, he set out to spread a little chaos in the motorcycle industry.
The J&P Cycles Ultimate Builder is the world's largest motorcycle builder competition features more than 400 motorcycles and the talents of dozens of local builders at each tour stop.
Progressive Pat of sin-central.com interviews George on his latest build. Produced by https://custombikeshows.com.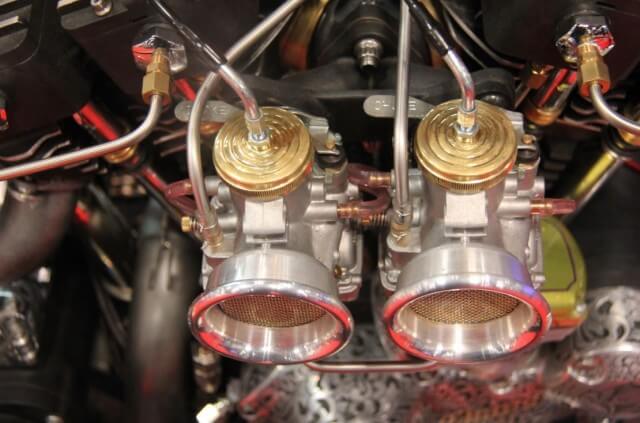 Photography by Manny Pandya