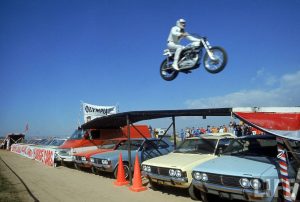 Interview with Marilyn Stemp
Marilyn Stemp is the publisher of the online magazine http://irontradernews.com/. She knows everybody and is at all the major rallys working her magic.
Questions for M. Stemp
We have a few questions:
You are instrumental in getting the Evil Kneivel revival happening – What's going on with the museum?
Doug Danger will be on a EK bike. What are the details of the Buffalo Chip Jump
You are doing a benefit breakfast in Sturgis / Where will the proceeds go / Who will be attending
Marilyn Stemp helped get the Evil Knievel museum together. Once Pat finds out that Marilyn has a direct line on t-shirts, he wheedles a Knievel t-shirt from Stemp.
Biker Etiquette Questions
When a gal tells a guy "Nothing's wrong. I'm fine," does he actually believe me?
I was casually swiping along on my Tinder account when just saw something surprising and bad: the profile of my friend's long-term girlfriend. Do I have to tell him or should I make a date with her?
Doug Danger Does Sturgis
Doug Danger re-creates Knievel's snake pit jump at Buffalo Chip.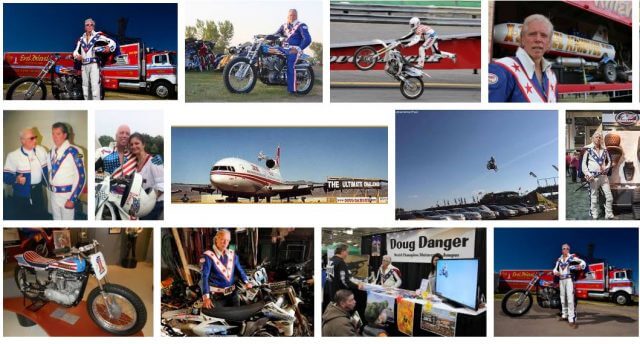 PODCAST SPONSOR – Atomic Bob and his Atomic Dice Studio Arts – Taking Monsters and Aliens to the next level of existence… ON3 Monster at a time.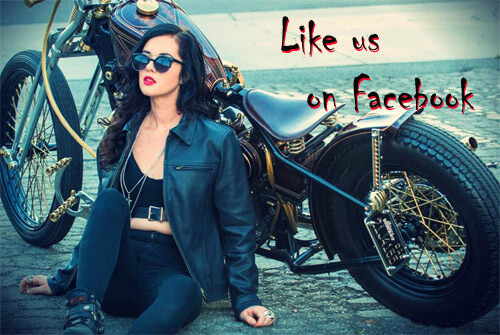 Like us on Facebook.