Biketoberfest Bike Show
The 21th annual edition of the Biketoberfest Rat's Hole Bike Show is set for Saturday, October 19, 2013 at the Daytona Lagoon 601 Earl St Daytona Beach, FL.
The Rat's Hole Custom Bike Show rounds up the world's best builders and puts their hard work on display at the Buffalo Chip. This one-day show brings together an impressive crew of international judges and builders; one group vying for the titles, the other looking to find a bike with personality, function and a progressive sense of motorcycle culture.
The Rat cranked out a whole batch of one of a kind Rat trophies for Biketoberfest. These molds have retired and will never be run again.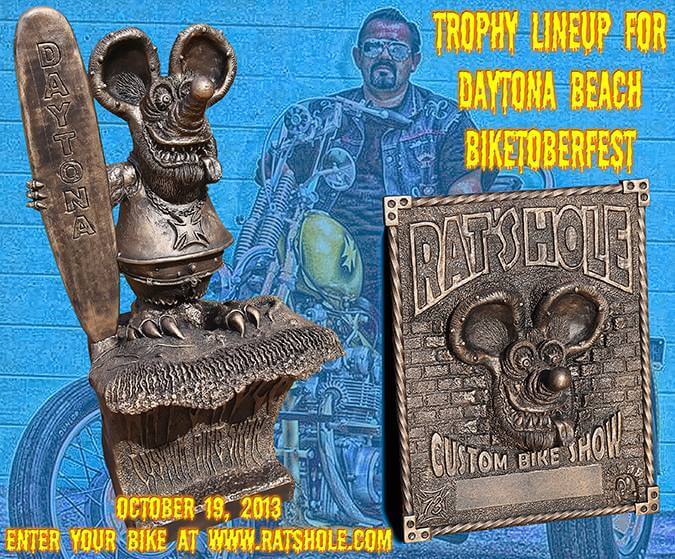 As you know this is the best opportunity to win one of these most prized awards.