2016 SO 17 – Joes and Pros Winners
The Joes and a Pros class results. Choppers of all varieties are represented, bobbers, Swedish Chops, Rock-a-Billy Chops, etc. as well as various engine configurations such as Sportsters, metric engines, Shovelheads, EVOs, everything.
The HORSE, BC staff picks TEN winners. There is no First, Second, Third etcetera, just TEN winners.
All winners are featured in the magazine. These ten bikes usually represent a variety of styles and engine configurations, so every well-built chopper has a chance.

SMOKEOUT PRO CLASS WINNERS
Jason Mofett – 79 Shovel
Austin Andrella – 69 Triumph
Bill Schalk, Tried and True Garage – 75 Shovel
SMOKEOUT JOE CLASS WINNERS
Joe Watson – Shovel
Mike Grover – KZ 440
Brandon Keene – 67 Triumph
David Redirger – 77 Shovel
Chris Aellino – 76 Shovel
Bo Hartzone – 54 Pan
David Wilf – 69 Triumph
Custom Bike Show Sponsors
SO 17 Custom Bike Show Product Awards
Listed below are the Smoke Out 17 Custom Bike Show Product Awards. Please come by often as we are always adding to it.


J&P Cycles
J&P Cycles is the world's largest aftermarket motorcycle parts and accessories superstore. They have kicked down some goodies for the Custom Bike Builders at the Smoke Out Rally 17. Check them out.

Aeromach's founder, started manufacturing by making parts for M-1 tanks, helicopters and space shuttle components. When the aerospace industry started to slow down, he constructed parts for his own ride, a 1981 Shovel Head.
The company expanded by branding a line of high-quality bike parts & accessories. Aeromach is providing (2) $100 gift certificates that are redeemable at the show. More details here.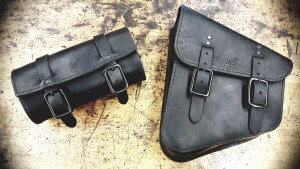 It all started in 2006 with custom work on motorcycles in my the garage:
Painting, Metalworking, Seat Upholstery… then we found the demand for leather bags as well, so we started doing custom leather saddle bags, solo bags and other accessories for friends. Check them out.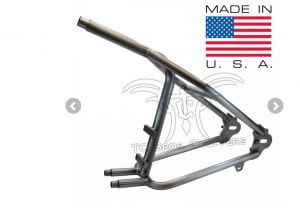 Sportster Hardtail Kit for 82-03 by TC Bros. Choppers (Weld On) fits Stock 130-150 Tire
Founded in 2006 by two brothers from Ohio with a passion for garage built custom motorcycles, TC Bros. has become a leading supplier for the do-it-yourself custom bike builder who isn't afraid to turn a wrench, get dirty, and chop, cut, grind, and weld.More details here.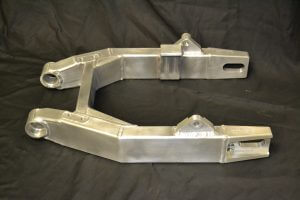 C&S Custom are providing high-performance, aerospace-quality HOG-LIGHT swingarms for Harley-Davidson® DYNA motorcycles.
Since 1999, C & S Custom has staked out a reputation for being innovators—from simple billet accessories to wide-tire kits to one-off custom built motorcycles, the firm delivers products that are on the leading edge of design.
Bell Helmets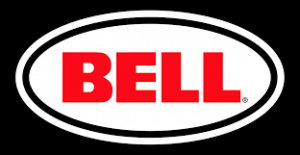 It's no coincidence that Bell is both the first name in speed and the first name in helmets. Born in the 1950's California hot rod and racing scene, Bell founder Roy Richter built an entire industry anticipating the unmet needs of those with a speed-hungry disposition. People wanted to drive fast … he corralled all the go-fast parts he could find into the world's first speed shop.