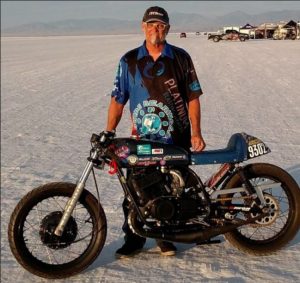 Brewdude goes Salt Racing – Keith "Bandit Ball" Cracks the Whip
We find out why the salt in Bonneville is like Rob Kardashian and Blac Chyna's relationship, a total train wreck.
INTERVIEW: Steve "Brewdude" Garn
The Brewdude races, builds custom bikes and bicycles. He even built a bicycle for Peewee Herman. Writes articles and does bicycle building frame classes.