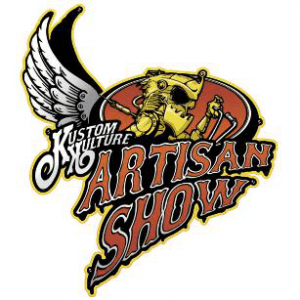 WELCOME TO THE SHOW
Our Kustom Kulture Show offers a world class FreeStyle competition and also provides a motorcycle exhibition honoring varied levels of customization.
3 CLASSES – The FreeStyle class provides an opportunity to advance to AMD World Championship of Custom Bike Building held in Cologne, Germany during the Intermot Motorcycle Expo. The Street Class for all 1985 and later customs will also recognize the most original EVO. The Classic Class for all 1984 and earlier customs will also recognize the growing popularity of survivors.
MOTO BUSINESS + GARAGE BUILDERS – This makes the Street and Classic Class ideal for moto businesses and garage builders to network with other builders without having to invest the time and money it takes for an all out ground up custom. The intent is to open the event to builders of all ages and style preference.
Builder Registration
June 6th – Wed – LOAD-IN 1:00pm – 6:00pm
June 7th – Thurs – LOAD-IN 9:00am- 1:00pm
LOAD-OUT is Sunday – After Awards Ceremony
Customizing a motorcycle as an expression of your personal identity has been the essence of two wheel differentiation and satisfaction since the GI's returned home in the 40's.
CLASSES, AWARDS & REGISTRATION
FreeStyle Class
Winner – $2,000 plus $2,000 to show at the AMD USA Cherokee Qualifier
Runner Up – $1,500
No limitations other than the bike must run (run videos accepted)
2 or 3 wheel motorcycles only
$75 entry fee (includes 2 armbands for Rally features)
Street Class
Winner – $750
2nd Winner – $500 for most original EVO
Any modification
Must start with '84 EVO, '85 plus
Any Brand OEM drivetrain/chassis
2 or 3 wheel motorcycles only
$20 entry fee
Classic Class
Winner – $750 Custom Retro Winner
2nd Winner – $500 – Sassy OEM Survivor
Must start with '84, except EVO and earlier
Any brand OEM engine   (no replica engines)
2 or 3 wheel motorcycles only
$20 Entry Fee
SHOW DETAILS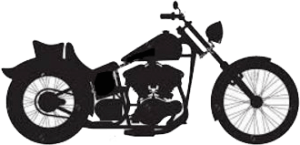 Load-in – Load-out