Hollister Bike Show Details
Welcome to the Hollister AMD Qualifier Custom Bike Show Event Details page.
Registration: 9AM -11AM
Judging: 1PM – 3PM
Awards: 4:30PM
Custom Bike Load-in is on 6th street and both sides of San Benito Street. We have an area for parking and will direct you when you arrive. If you have questions, call Bob Kay at 817-312-0380.
We have 6 classes with a total pay out of $8,000+ in cash and prizes.
The custom bikes are showcased right down the center strip of the main drag.
Location: Hollister, CA – MAP
Date: Saturday, July 6th
Load-in: Saturday morning
Hollister Event Website: thehollisterrally.com
The city's signature event has reawakened after five years in hibernation. The Hollister city council and citizenry have unanimously gotten behind this event.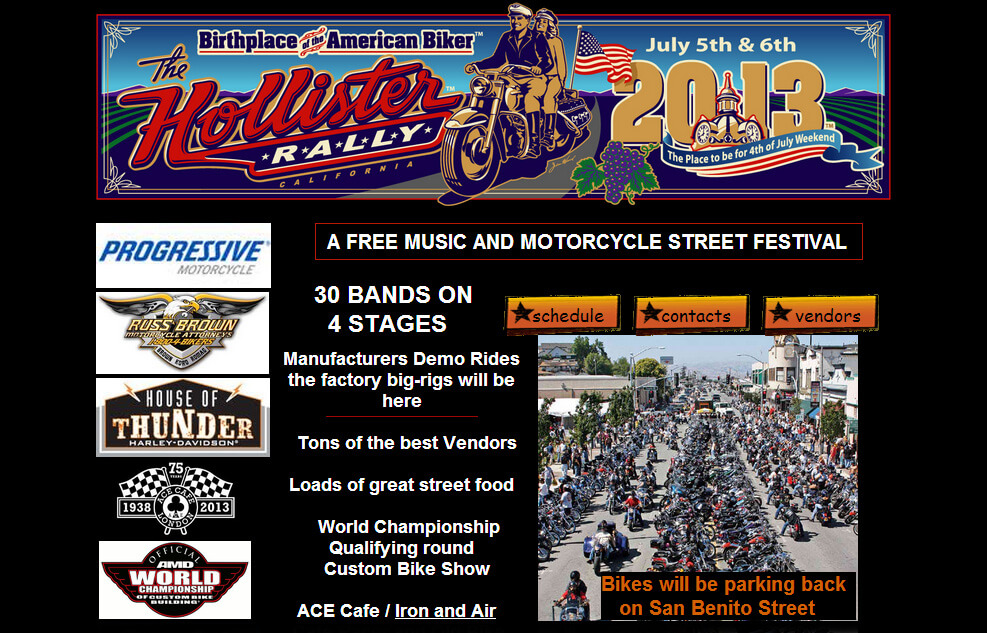 Get the details at about the entire Hollister event at thehollisterrally.com