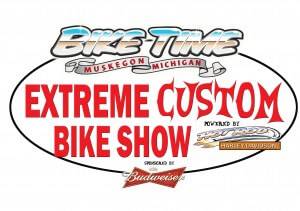 Ridewright Wheels came out and supported the Muskegon Bike Time Extreme Custom Bike Show by providing a set of custom Fat Daddy 50 wheels to the second place finisher in the MOD Harley class. Brian Ratkos of Baggers Unlimited took home a set of Fat Daddys.
Always a crowd pleaser, the Fat Daddy 50 wheels boast a thick spoke in a radial-style configuration. In addition to the providing a product award, Ridewright Wheels set up an information booth adjacent to the custom bike show tent.
Brian's bagger features outstanding paint with black over killer graphics. The bike features a stretched tank, front air ride, modified saddle bag lids, hidden brake lights and custom LED Halo lighting.
Muskegon Bike Time MOD Harley Winners
Jon Shipley from Hoosier Daddy Choppers

Brian Ratcos

Cory Edwards
About the Fat Daddys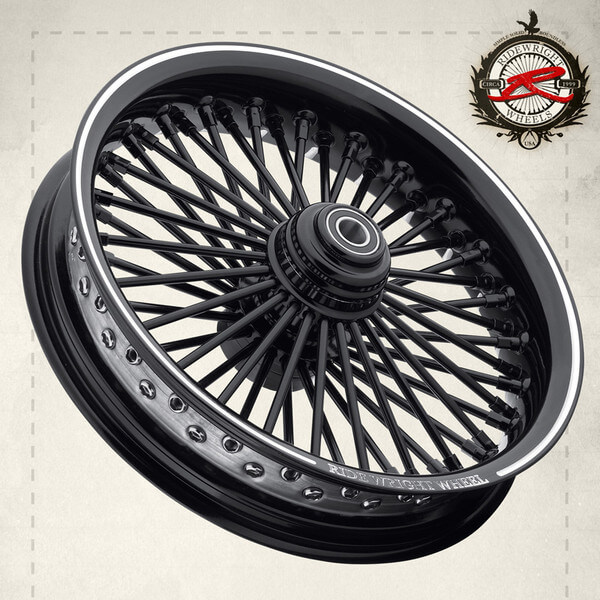 Fat Daddys are the perfect wheel for Dyna, FL/FLH/FLT, Softail and Sportsters. Ridewright's innovative Modular Hub Ends (MHE) provides interchangeability and allows the owner to move a wheel from bike to bike by changing out the hub instead of the entire wheel.
At Hot Rod Harley-Davidson Dealership
Over 35,000 bikes (with 38 states and Canada represented) and 100,000+ people visited the lakeshore community of Muskegon, Michigan for the event in 2013. It's America's Fastest Growing Bike Event. The Hot Rod Harley-Davidson dealership is the cornerstone for the Bike Time event.