SATURDAY SCHEDULE OCTOBER 25, 2014
Trailer-In Registration: 6:30AM – 9:00AM
Ride-In Registration: 6:30AM – 10:00AM
Judging: 11AM – 1:00PM
Awards Ceremony: After 2:30PM
Winners acknowledged Saturday at the Castaic Lake concert stage. Call us at 817-312-0380 if you have questions. – Bob Kay.
NOTE #1: Early registration is $50, day of the show – $60
NOTE #2:Your entry fee provides your entrance into the fund raiser and custom bike show. Additional passes are available at the door.
NOTE #3: Bike builders/owners guests should pre-register ($50) for Love Ride on-line, if registering day of show ($60) you may get your credentials after builder registers with Bilker Pros for show.
NOTE #4: Bikes show participants use Gate #7 to get their bikes into the bike show area.

As a bit of info for you guys – in order to enter the event with your bike, you will need to have Love Ride 31 General Admission wristband obtained from Event Registration in Lot #7 on the morning of the event. Love Ride General Admission wristbands are not distributed in advance of event (even if you are pre-registered).
Security – I can't say this enough – for security reasons in order to bring your bike into the event, each person must have a Love Ride General Admission wristband.
Registration – Bike Show Registration will be set up a tent just outside Gate #7. Both Ride-In bikes and Trailer-In bikes will use Gate #7 to enter the Bike Show area.
Trailers – Trailer-In bikes will unload just OUTSIDE of Gate #7 and then once unloaded, the truck/trailer must immediately be moved to Lot #15 to park for the day. All trailered bikes arriving after 9:00am will be directed directly to Lot #15 to park and unload and then you can push (or ride) your bike to the Bike Show area thru Gate #7. Ride-in bikes may temporarily park just OUTSIDE of Gate #7 while getting General Admission wristband at Event Registration in Lot #7.
Note: Gate #7 is ONLY used to move bikes in or out – it is not the General Admission gate for people.
Thousands of riders are expected to join the 31st Annual Love Ride, the longest running single-day motorcycle fundraiser in the world, to benefit the Muscular Dystrophy Association on Oct. 25, 2014.
The Budweiser Presents 31st Annual Love Ride, Powered by GEICO Motorcycle, will feature Jay Leno as Grand Marshall and Hollywood celebrities, including Robert Patrick, Lorenzo Lamas, Willie G. Davidson and Peter Fonda. The Doors' Robby Krieger returns to the Love Ride with his Jam Kitchen, and will headline the day-long concert.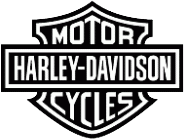 The all-day concert kicks off the fourth decade of fundraising for charitable causes. Net proceeds from this year's event will support children served by MDA living in Southern California and help them attend a weeklong, barrier-free summer camp in the area.