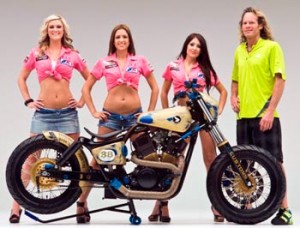 AFT Customs has been a pioneer in designing & building Metric custom motorcycles for many years. Their attention to detail is second to none. They build motorcycles that will be popular 5 years from now – not bikes that were popular 5 years ago. They always push the envelope.
AFT CUSTOMS GIRLS do the welding, metal fab, engine building, wheel lacing etc. Some of the models are TIG certified and continue to educate themselves in all areas of custom bike building.
AFT CUSTOMS GIRLS are speaking on Saturday night about Bike Building with Bob Kay.