Shaun Ruddy of Chop Deluxe Takes 1st Annual Custom Bike Show
Ruddy's 2012 Retro Racer held point and took the win at the 1st Annual 2013 Ultimate Builder Custom Bike Show in Sturgis. The day provided picture-perfect blue skies, warm weather and cooling breezes.
The good vibrations of sweet-stroking Harleys peppered the morning as competitors entered into the Sturgis show. Located at the corner of 4th and Lazalle, the city closed off 4th street to host the event.

Ultimate Builder FreeStyle Winner
The FreeStyle class was so competitive and the voting was so close that a couple of votes could have changed the top 5 results.
The top 3 positions were filled by previous Custom Bike Show winners. Shaun Ruddy won Ultimate Builder at the 2012 edition in Long Beach, Kyle Shorey is our 2012-2013 National FreeStyle Champion and Sam Baldi took the gold in Hollister just 4 weeks ago.
Shaun Ruddy, Chop Deluxe – 2012 Retro Racer

Kyle Shorey, Shadetree Fabrications – 2013 Custom Triumph Chopper

Sam Baldi, Profile Cycles – Lost Angel
Ultimate Builder RADICAL Bagger Winner
Rod McCharles, Custom Werks – Black Cherry, '10 Road King

Rod McCharles, Custom Werks – Orange / Black, '11 Street Glide

Lee Schermerhorn – Bitch Slap, '07 Harley Bagger
Ultimate Builder MOD Harley Winner
Mike Ball – Lucille, '79 Harley FLH

Juan Gandara, Lubbock Custom – Sueno Firme, '07 Harley Delux

Jon Shipley, Hoosier Daddy Choppers – Firehouse Racer
Ultimate Builder Retro MOD Winner
Brian Elliot, Black Sunshine Customs – Wenona, '78 FX

Brian Nikkel, Brass Balls Bobbers – El Flaco

Brent Law
Ultimate Builder MOD Street Winner
Eric Powell, Vic Bagger Customs – Baggin to Draggin', '07 Vegas

Donny Larue – XS650 Pro Street
Ultimate Builder is known for the diversity of styles, innovation and designs and Sturgis was a treat for enthusiasts checking out the show. From ground up builds to tractor design queues to choppers to Hot Rod-styled side cars, it had everything. The event was packed from 10AM through the awards ceremony at 4:30PM.
More Custom Bike Show Photography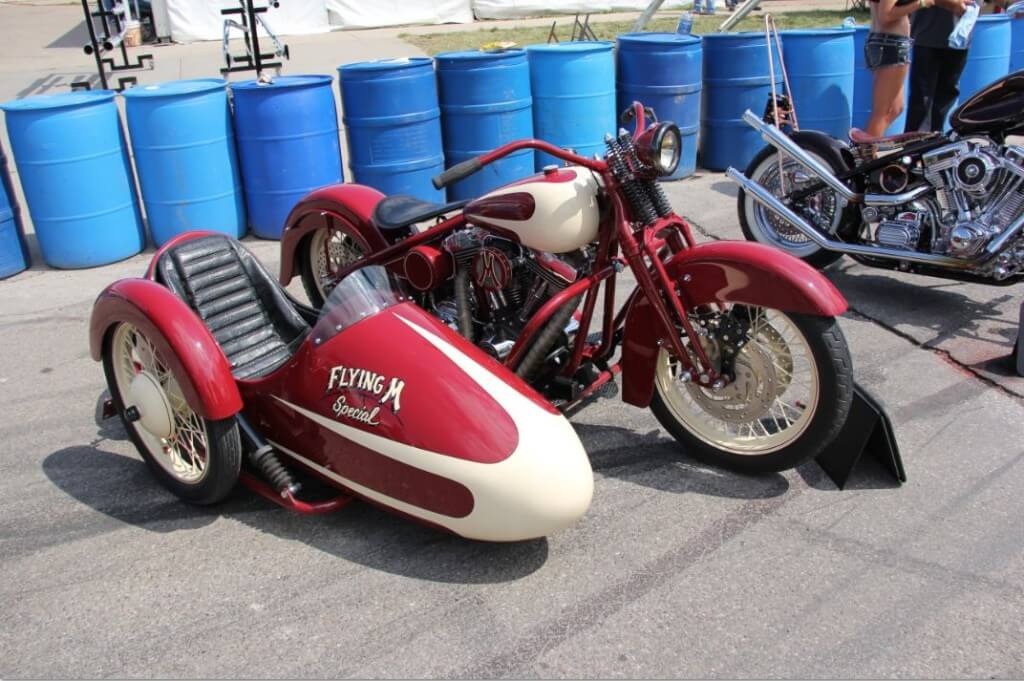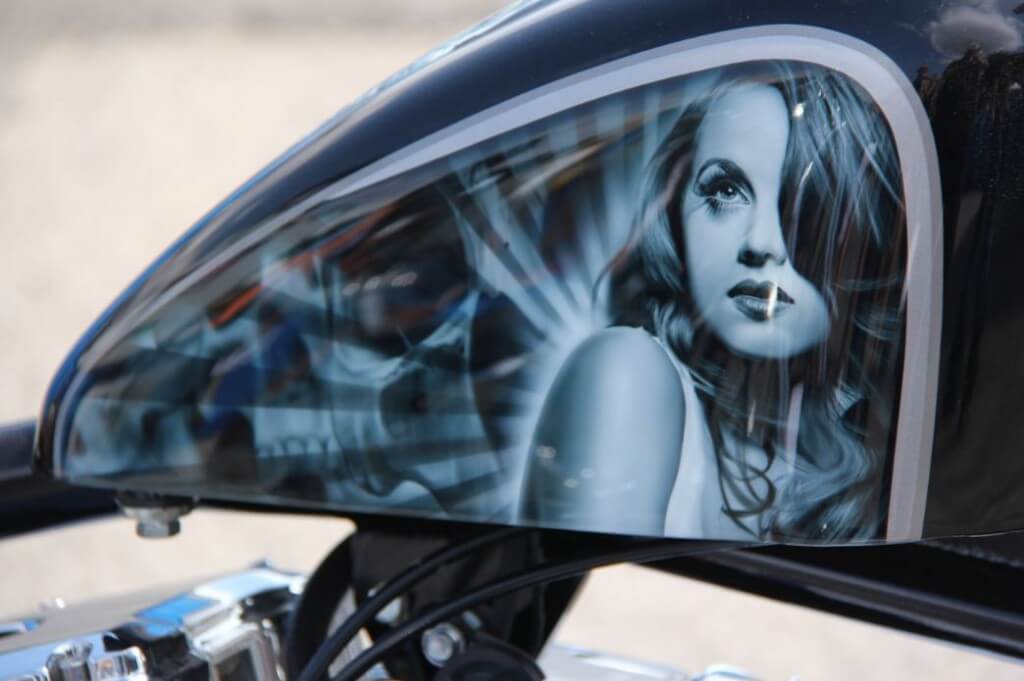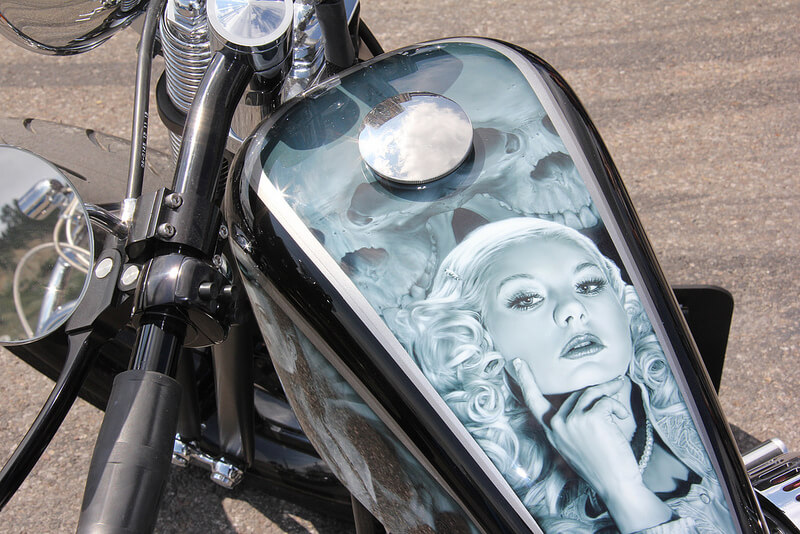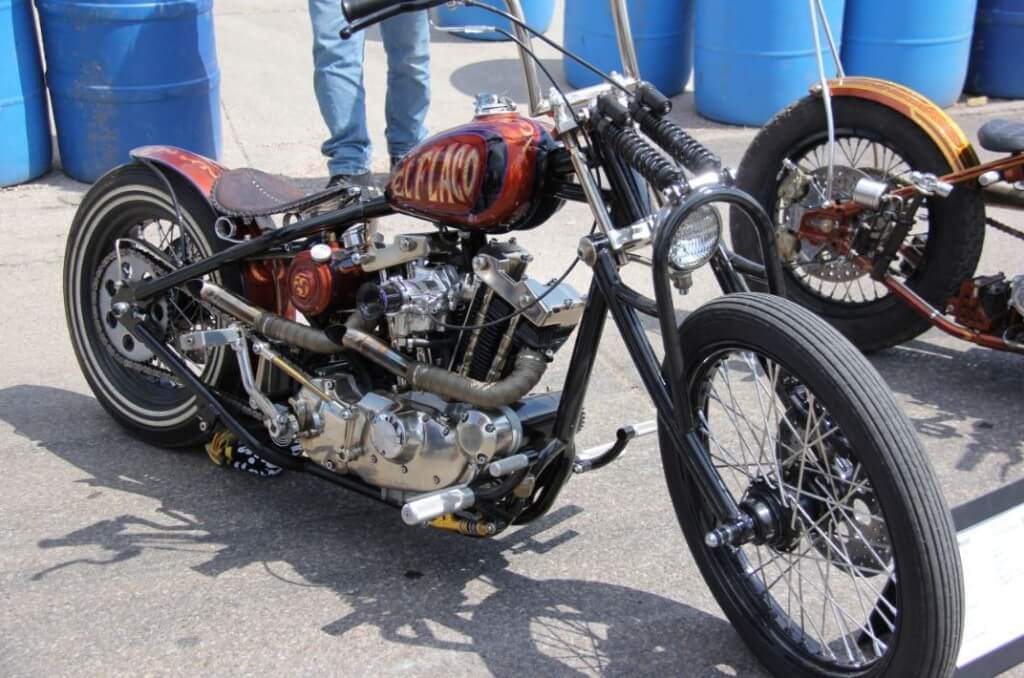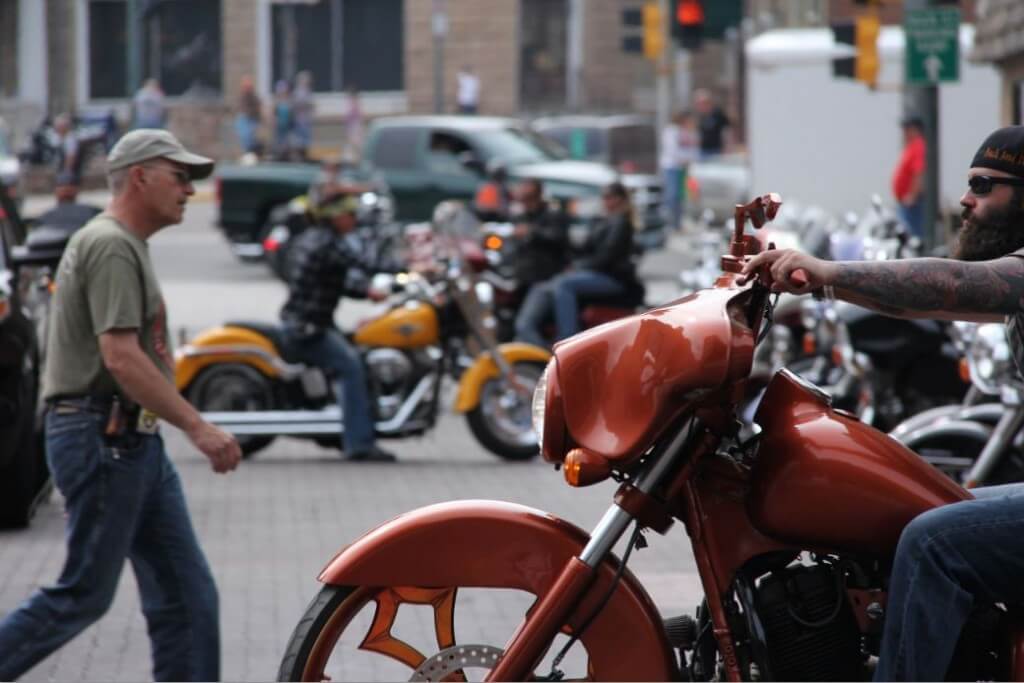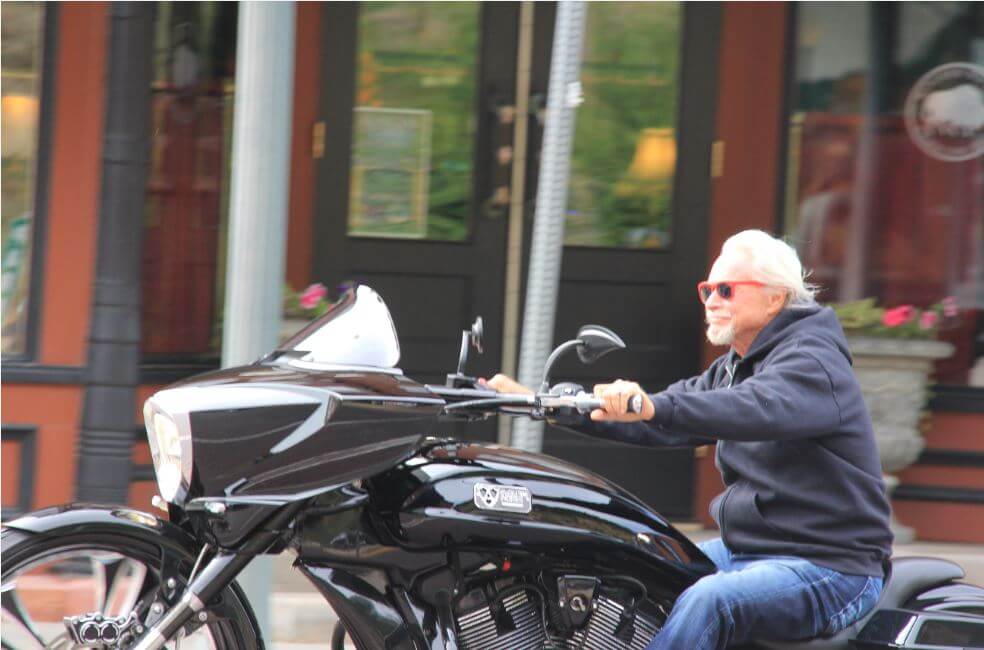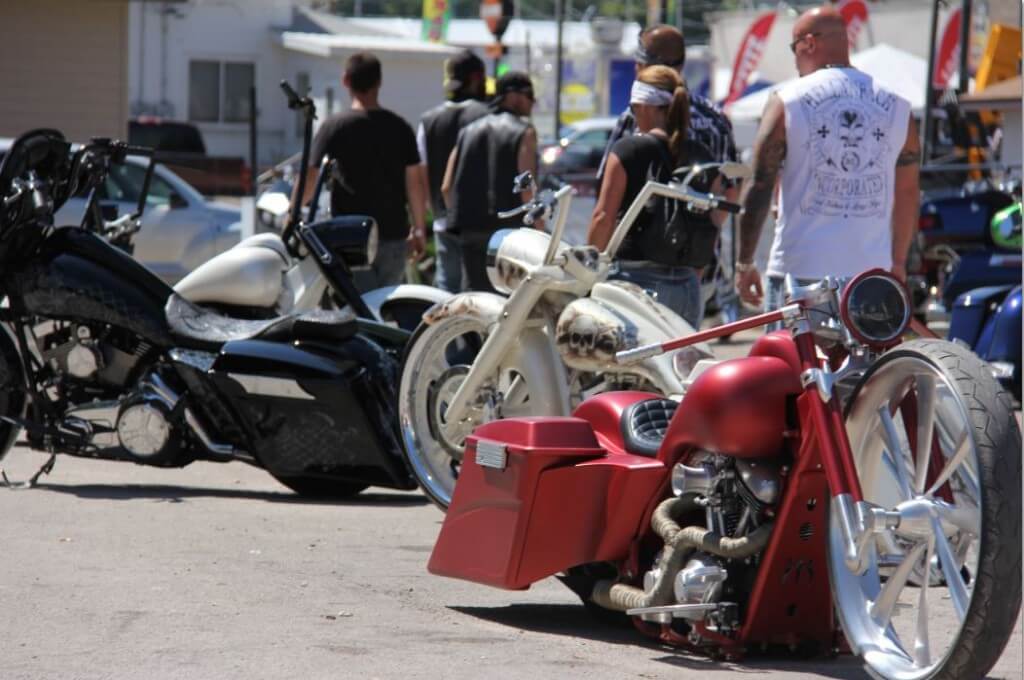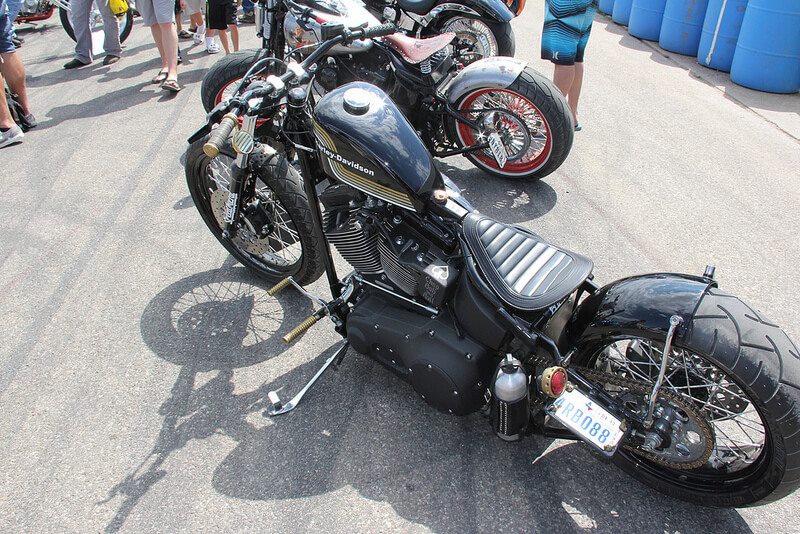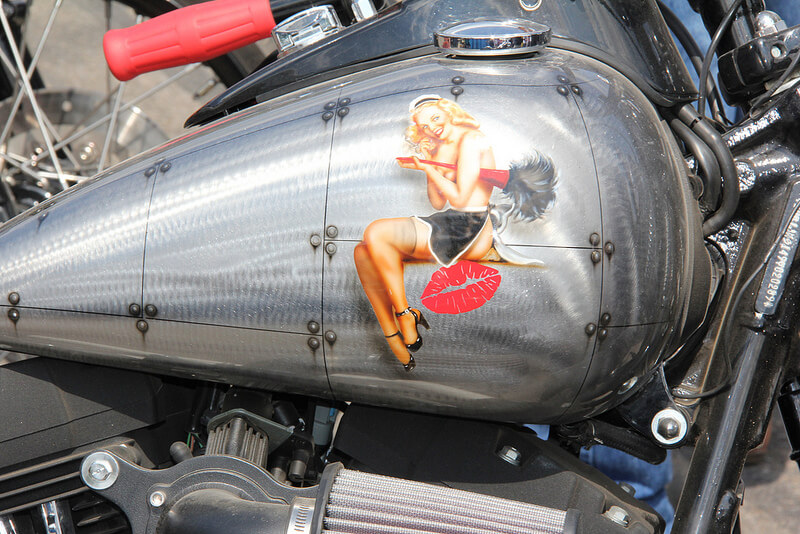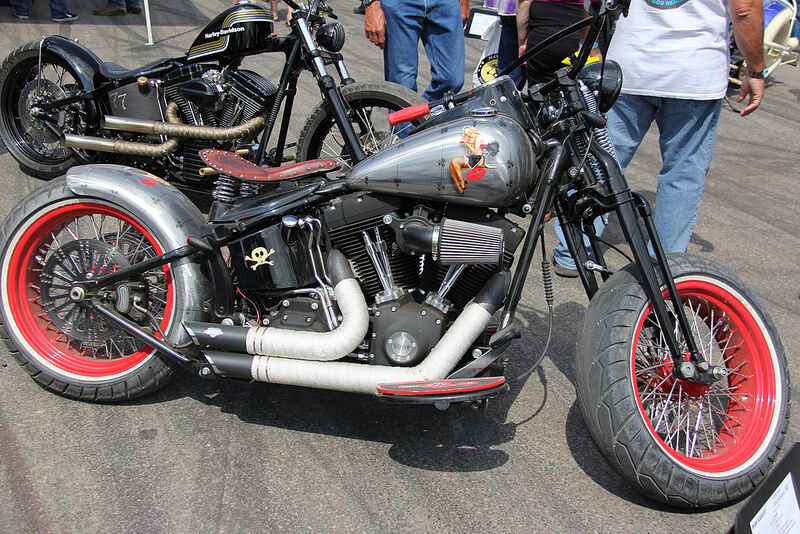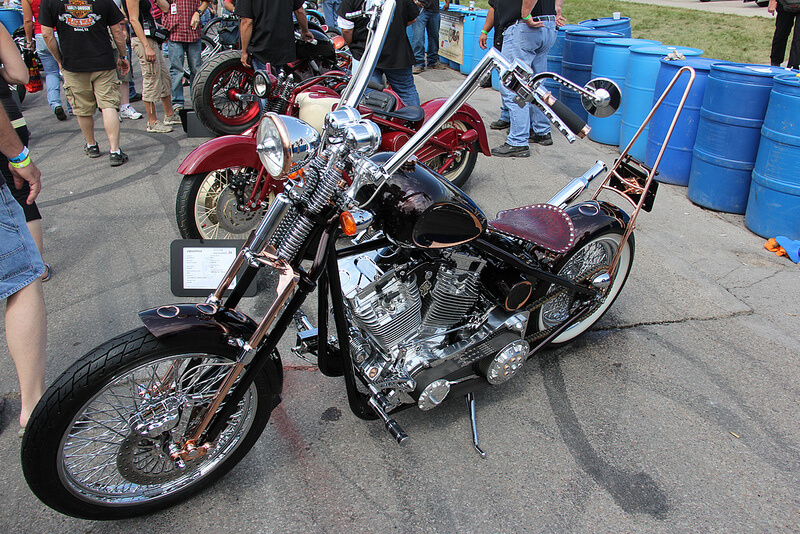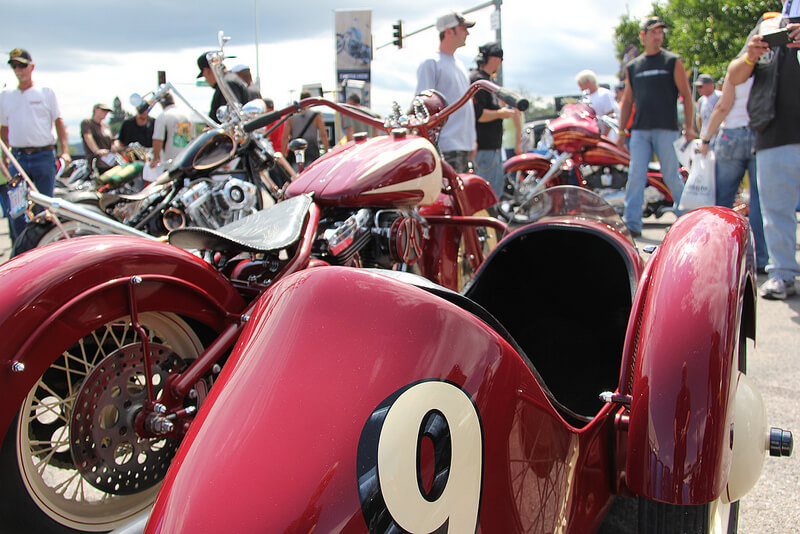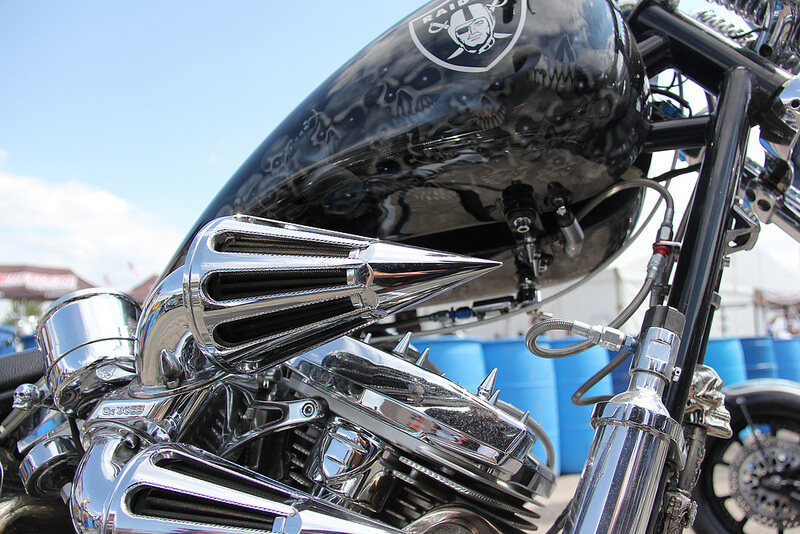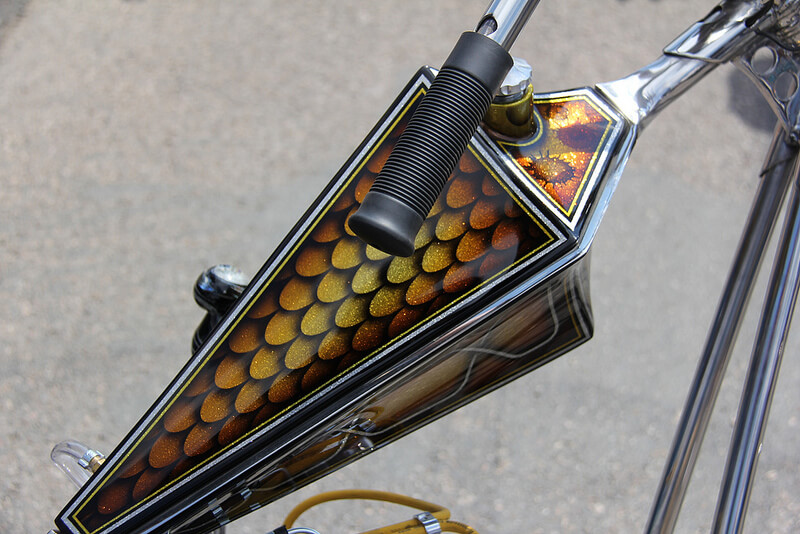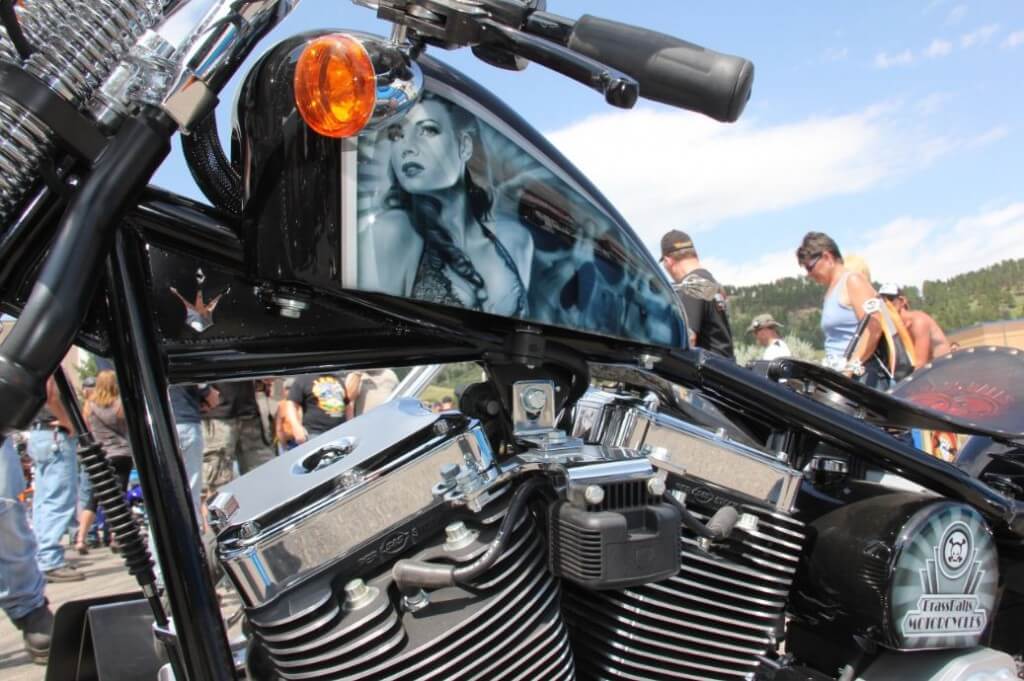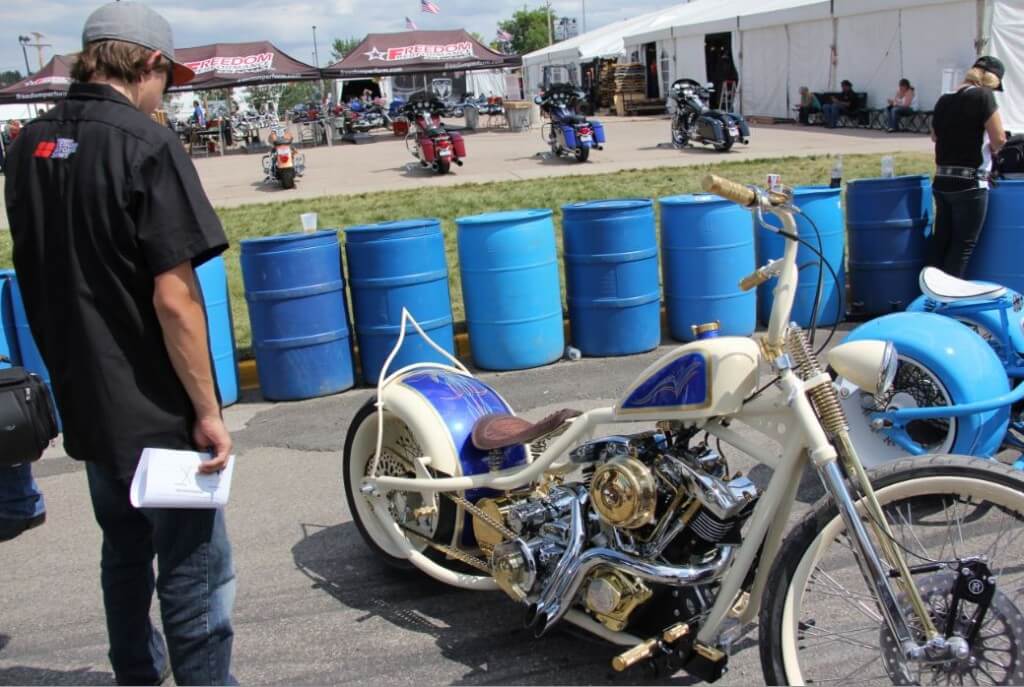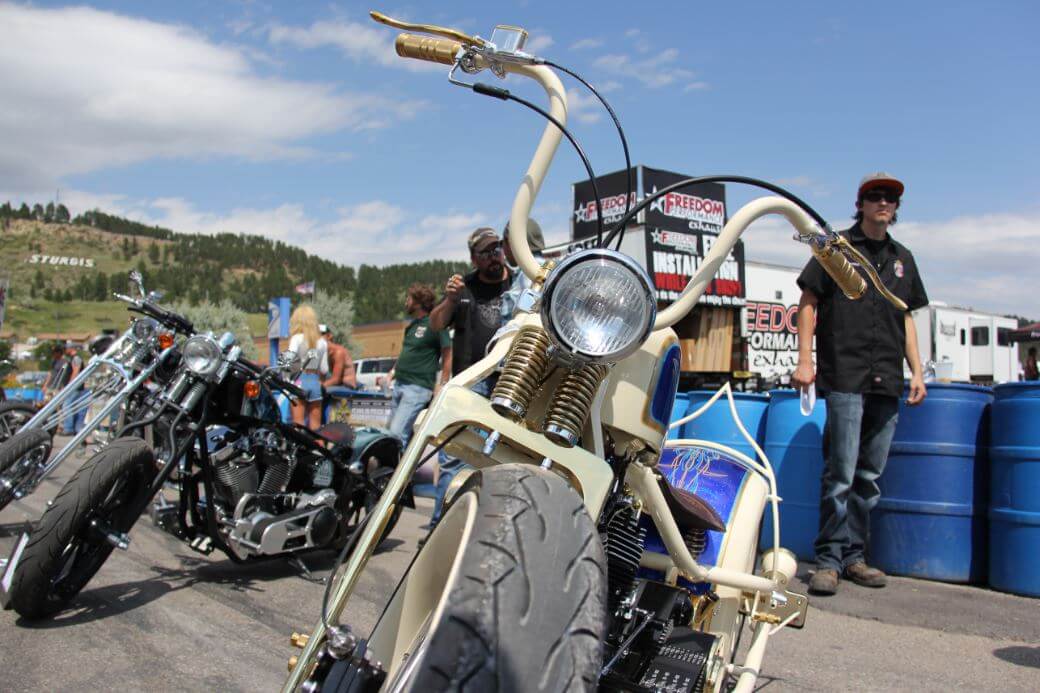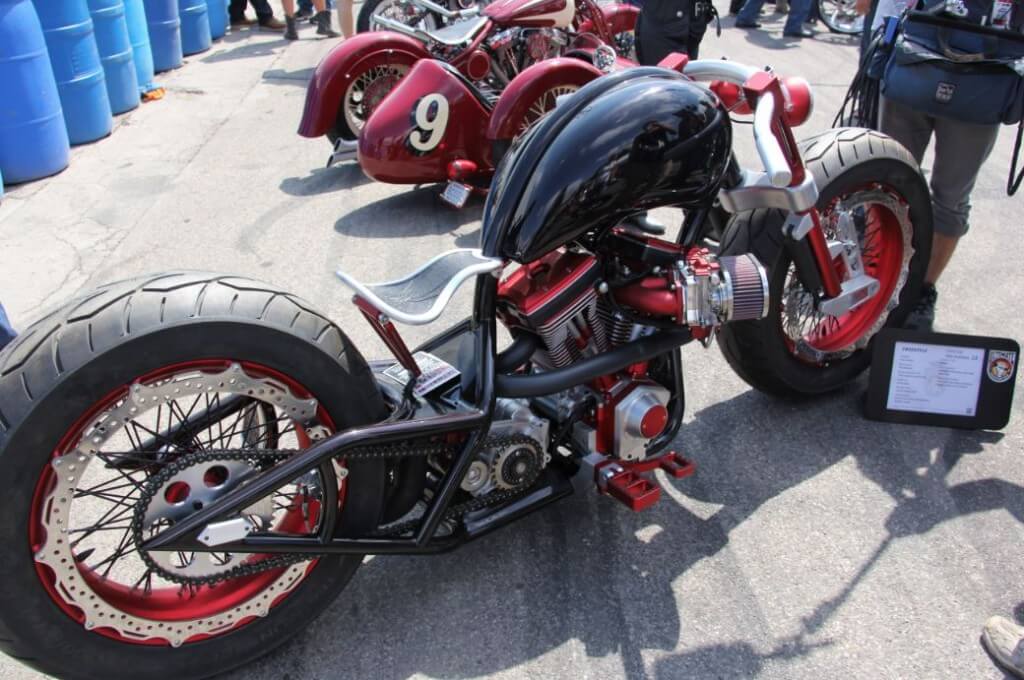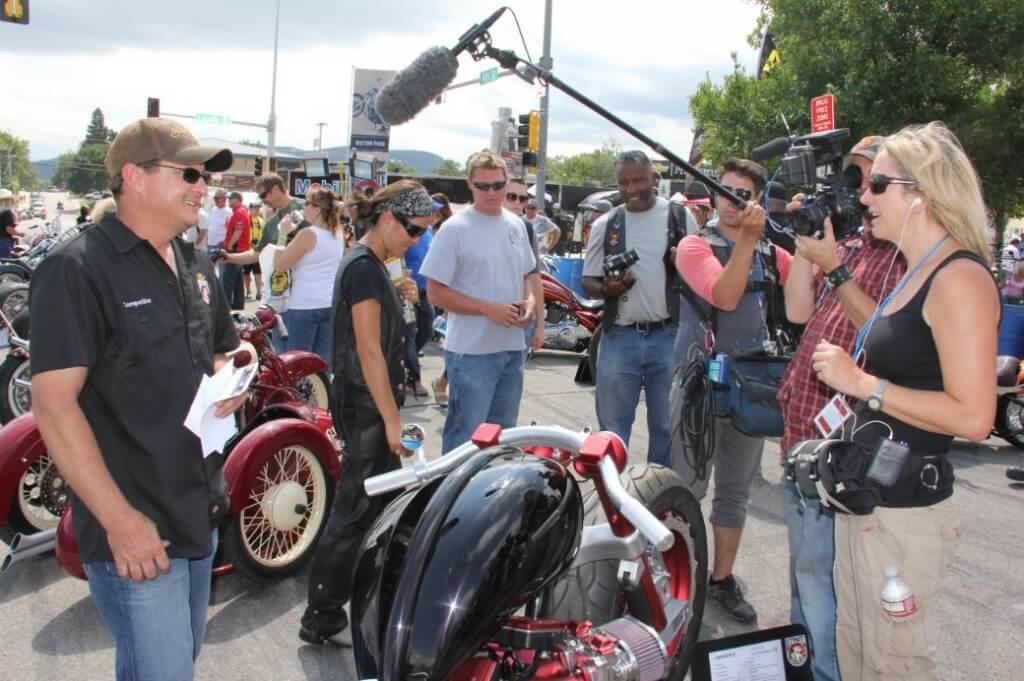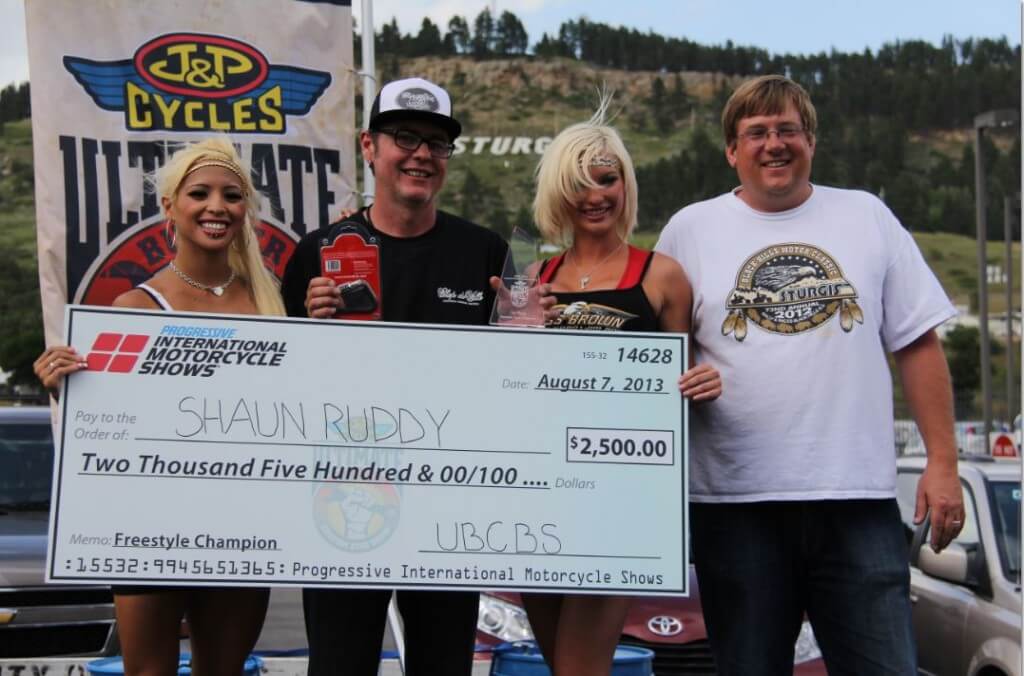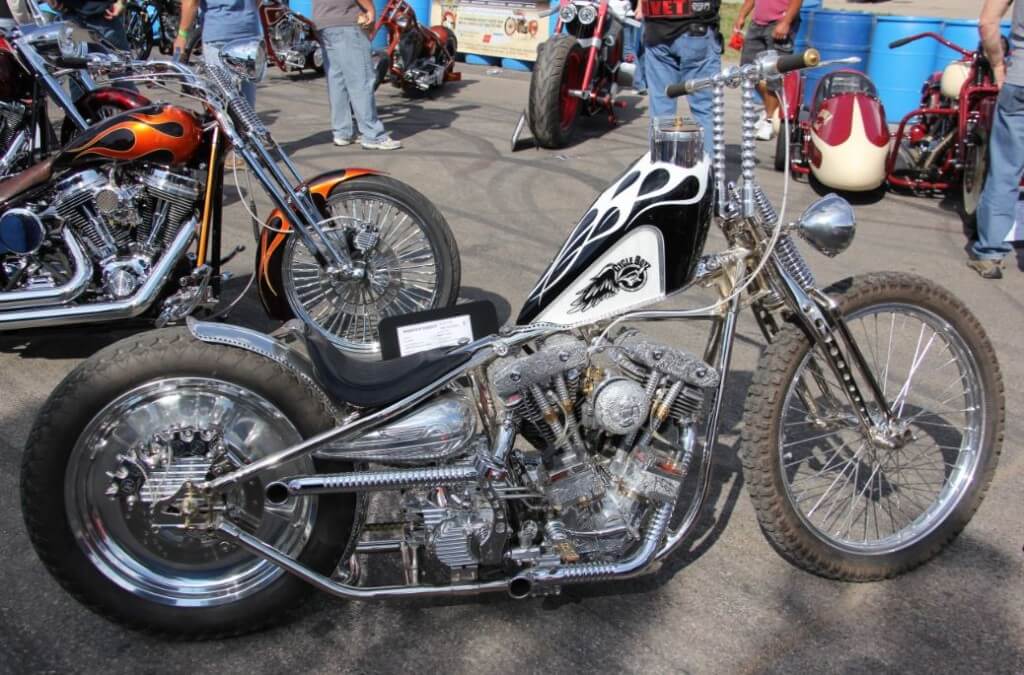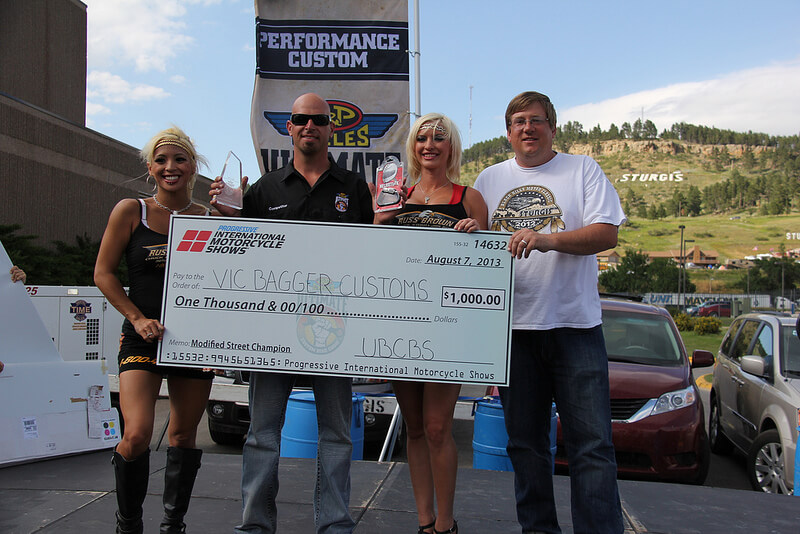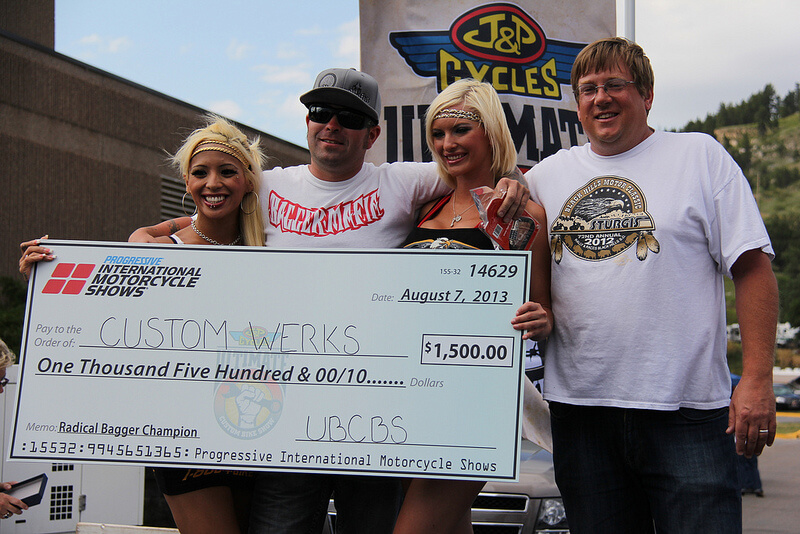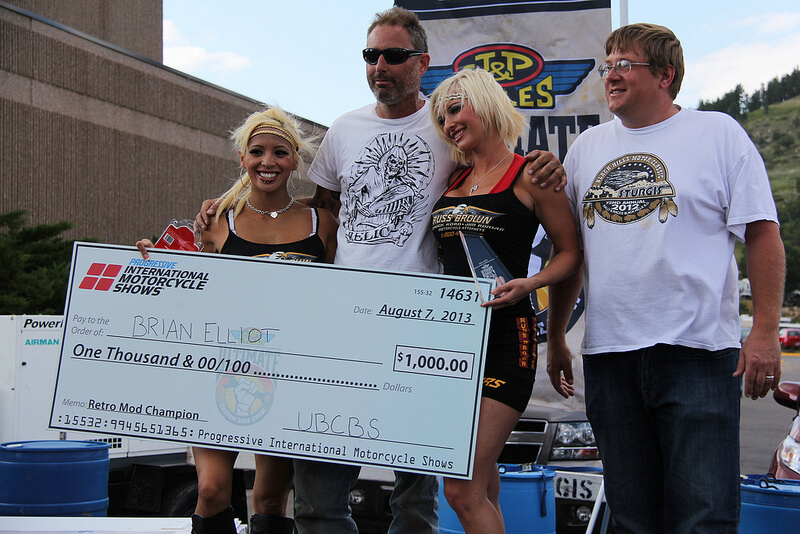 Judging is based on the AMD World Championship rules. It is a peer judged bike show where the builders judge the show. Builders have the insight on what it takes to build a championship-caliber custom motorcycle.
Biker Pros produces the Ultimate Builder Custom Bike Show Series.