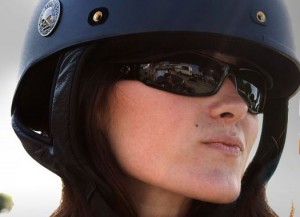 Thousands  of motorcycles are converging on Milwaukee this coming Labor Day for a weekend full of excitement. The Harley-Davidson Museum is hosting the AMD Affiliate  Custom Bike Show as part of the 13th annual "Milwaukee Rally" and the Harley-Davidson 110th Celebraiotn.
"We will have some of the best free-style bikes in the world on display," Bob Kay with Biker Pros said. "We have bikes coming in from both coasts to compete at the mecca of custom bikes."
"Customization and Harley-Davidson in a lot of ways are synonymous. People love buying our motorcycles, but then, they love to individualize their bikes with our genuine parts and accessories and really make them their own," Vice President of the Harley-Davidson Museum, Bill Davidson said.
Even though people enjoyed checking out the bikes, attending the Harley events is about more than just motorcycles.
"It's the excitement and camaraderie of everybody. It's awesome. It's a great brotherhood," Kay said.
Harley-Davidson celebrates its company anniversary every five years, and Harley riders are excited for the 110th later this year.