American Biker of Charleston enters Ultimate Builder with a Steampunk Motorcycle
The SteamPunk Shovel features a Shovelhead engine, which is an air-cooled, 45 degree, V-twin motorcycle engine manufactured from 1966 to 1984 by the motor company. Initial models had an engine displacement of 1,208 cc (74 cu in). After 1978, this was increased to 1,340 cc (82 cu in) for Harley's Big Twin bikes.
Rich Worley, Owner of American Biker of Charleston, is an Indian, Victory, and Polaris dealer that also sells a large amount of pre-owned Harley Davidson motorcycles. Rich is coming out to Atlanta for the Ultimate Builder Custom Bike Show with one of his most recent builds, the SteamPunkShovel. Website is located at www.americanbikerofcharleston.com.
Check out the Steampunk Motorcycle in Atlanta
Friday, Nov. 15, 3 p.m. – 8 p.m.
Saturday, Nov. 16, 10:00 a.m. – 8 p.m.
Sunday, Nov. 17, 10:00 a.m. – 5 p.m.
Cobb Galleria Centre Two Galleria Parkway Atlanta, GA – Map It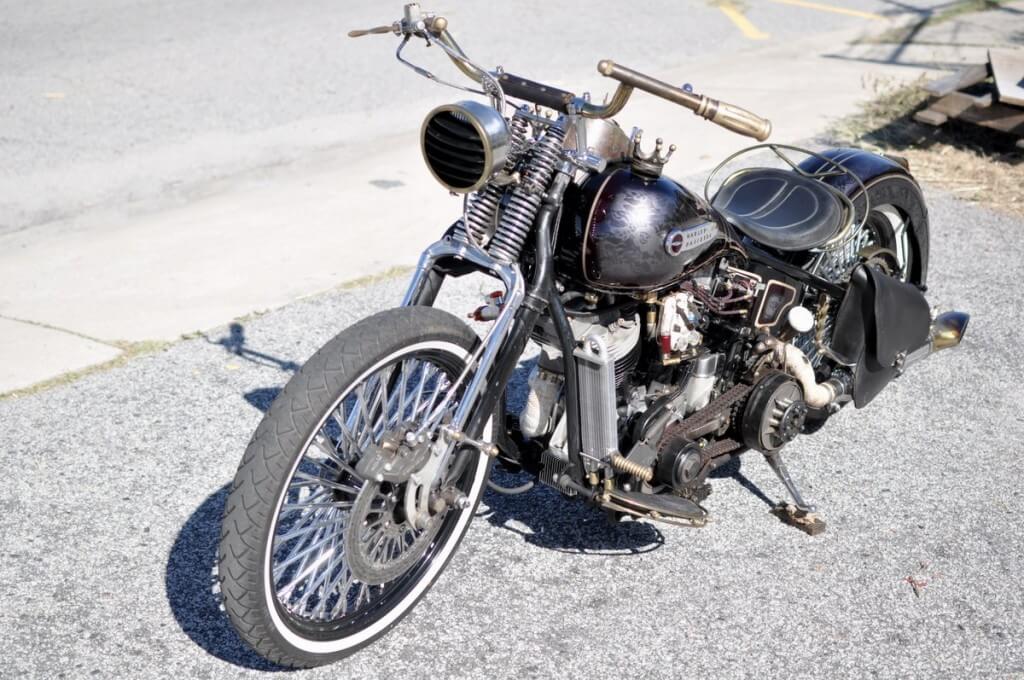 The "shovel" cylinder head represented an offshoot of the panhead design it replaced in 1966[1] but featured a slightly different look. The name was derived from the appearance of the rocker box covers. Because these covers bring to mind the head of coal shovels when inverted, the name shovelhead was a natural progression.
It's a 2012 custom with a 1978 Shovelhead. Paint by Chirs Minichiello. It features a circuit breaker ignition, flame thrower exhaust and brass accented parts. Engine upgrades include Delcron cases with dual plug heads, port and polish. With a punch of a button it also getting a grin-producing shot of nitrous.
American Biker of Ladson, South Carolina is a devoted dealership to the needs of every biker. They are an established shop and have been promoting 2 wheels since 1991.
The shovel engines powered Harleys up until the introduction of the Evolution engine in 1984, ending the reign of the "shovel" as enthusiasts frequently call these engines. The shovel engine does not have covers, per se, but rocker boxes and rocker arms which pivot on shafts.
The design provided more than a unique look; it produced 10% more horsepower than the panhead engine which it replaced. From 1966 through 1969 the shovelhead kept the panhead style lower end. These early style shovelheads with the generator bottoms were often referred to as slabside shovels. From 1970 on the shovelheads used an alternator bottom often termed a cone shovel.
The 411 on Steampunk
Steampunk is a sub-genre of science fiction that typically features steam-powered machinery, especially in a setting inspired by industrialized Western civilization during the 19th century. Steampunk works are often set in an alternative history of the 19th century's British Victorian era or American "Wild West", in a post-apocalyptic future during which steam power has regained mainstream use, or in a fantasy world that similarly employs steam power. Steampunk perhaps most recognizably features anachronistic technologies or retro-futuristic inventions as people in the 19th century might have envisioned them, and is likewise rooted in the era's perspective on fashion, culture, architectural style, and art.
Such technology may include fictional machines like those found in the works of H. G. Wells and Jules Verne, or the modern authors Philip Pullman, Scott Westerfeld, Stephen Hunt and China Miéville. Other examples of steampunk contain alternative history-style presentations of such technology as lighter-than-air airships, analog computers, or such digital mechanical computers as Charles Babbage's Analytical Engine… or even motorcycles like SteamPunkShovel.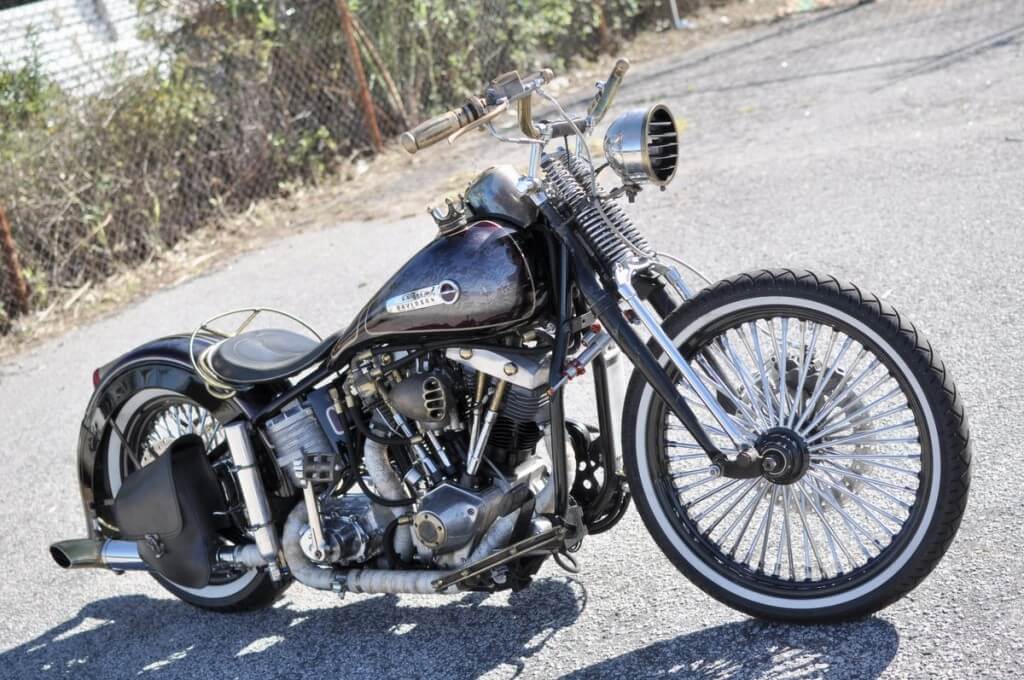 Steampunk may also, though not necessarily, incorporate additional elements from the genres of fantasy, horror, historical fiction, alternate history, or other branches of speculative fiction, making it often a hybrid genre. The term steampunk's first known appearance was in 1987, though it now retroactively refers to many works of fiction created even as far back as the 1950s or 1960s.
Steampunk also refers to any of the artistic styles, clothing fashions, or subcultures, that have developed from the aesthetics of steampunk fiction, Victorian-era fiction, art nouveau design, and films from the mid-20th century. Various modern utilitarian objects have been modded by individual artisans into a pseudo-Victorian mechanical "steampunk" style, and a number of visual and musical artists have been described as steampunk.
Close to South Carolina?
The Indian 18 Wheeler is heading to American Biker of Charleston to showcase the most exciting new cruisers from this historic brand. Details at www.americanbikerofcharleston.com.