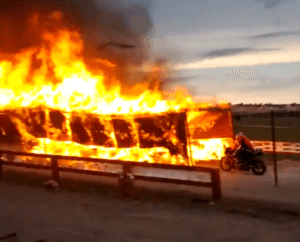 Motorcycle Daredevil Clint Ewing Burned During Stunt for CMT's Tunnel of Fire
The accident occurred Wednesday (Aug. 7) in Sturgis, S.D., at the Sturgis Buffalo Chip, one of the biggest motorcycle rallies in the world. According to news reports, Ewing intended to break a Guinness world record by "traveling through a towering inferno longer than a football field."
With CMT cameras rolling, daredevil Clint Ewing crashed through the tunnel of fire at the Sturgis Buffalo Chip while attempting to set a new world record. The event was part of The Chip's "Daredevil Wednesday" where several extreme stunts were taking place with the intentions of breaking existing Guinness records. Ewing was attempting to ride through a tunnel of fire 362.5-feet long on a Yamaha sportbike.
The record was not to be…
The Tunnel of Fire quickly turned into a raging inferno. Firefighters and paramedics rushed to the left side of the tunnel about 200 feet in as Ewing had crashed his motorcycle through the wall of the tunnel, he and his bike lieing together in a charred ball.
Firefighters had a hose on him almost immediately and he was conscious and able to walk away from the incident with his clothes charred, his hands visibly burned, but alive. He was quickly escorted to an ambulance and whisked away to a local hospital.
His motorcycle meanwhile was a crumpled heap of melted plastic bodywork and blackened metal.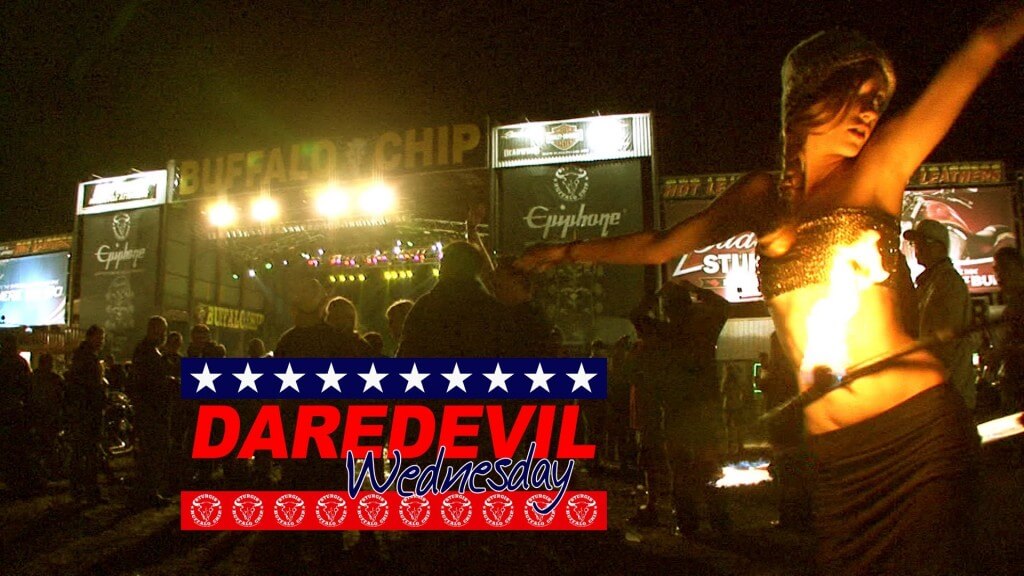 See it on the Small Tube
Tunnel of Fire, set to premiere Aug. 20 at 8 p.m. ET/PT on CMT, will also feature Patch McGillicutty attempting to steer a motorcycle around a circular wall at 90 miles per hour. CMT Bike Week, featuring 10 hours of bike-themed programming centered around the 2013 Sturgis Rally, will air Aug. 18-24.