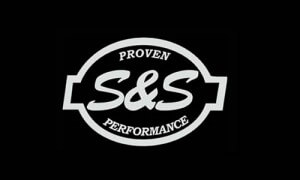 Visit S&S Cycle at our semi truck display at Veteran's Park on the Lakefront 110 North Lincoln Memorial Drive, Milwaukee, WI
Thursday, August 29th through Saturday, August 31st from 10:00 a.m. to 8:00 p.m
Sunday, September 1st from 10:00 a.m. to 5:00 p.m.
S&S Cycle has several exciting new products for Sportster® models, as well as some new high-performance exhaust products for big twins. If you're into vintage, S&S Cycle's Viola V-Twin® service parts includes a great selection of hard to find parts for vintage Harley-Davidson® engines. You can see these products on our website at www.sscycle.com, but there's nothing like seeing the real thing up close and personal! There's also nothing like chatting face-to-face with one of their knowledgeable S&S show staff about your bike and how they can make it run stronger, and longer!